Bott Roofing has been providing quality roofing services for businesses and homes for more than 25 years. Concise, cost-effective, solid and reliable roofs are important no matter the size or style. So we offer a full range of roofing products, construction and maintenance services.
A quality roof is the result of blending practicality and durability. We believe a good plan, built on experienced analysis, will help avoid problems later. We inspect your roof, consider the best solutions to the challenges your roof faces, and install the roof that best fits your goals and budget. We use only the highest quality materials because they increase puncture- and weather-resistance and make a roof last longer. This eliminates costly callbacks and lowers repair costs. Simply said, we care about your roof as if it was ours.
Although we specialize in roofing, ventilation and moisture control for the building envelope, we're also a full-service construction company that can supply the rough and finished carpentry as necessary to rebuild roof structures or build new ones – with the same craftsmanship we've built our reputation on.
It is our philosophy that the best customer is one that is making an informed decision. That's why we perform a free roof evaluation, using ground-operated camera-mounted drones to safely detail the nature and locations of any existing problems. This method preserves the existing integrity of the roof by avoiding wear and tear from climbing on the surface. Depending on the roof's condition, you're then be provided with cost effective recommendations on how to extend its life or replace it – maximizing the return on your investment!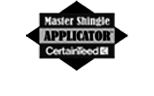 Since 1991, Bott Roofing has been guaranteeing customer satisfaction and top quality results. We deliver the same professionalism, dedication and satisfaction from the smallest leak to a complete re-roofing project.